Each type of adhesive has its own advantages, but when it comes to optimizing safety, cleanliness, and speed, Glue Dots are the go-to choice. They are non-toxic and acid-free; They are safe, with no risk of burns like you get with a hot glue gun.
Choosing the right adhesive is important, and we're confident that Glue Dots can do the job for you.
Why Choose Glue Dots® Brand Adhesives?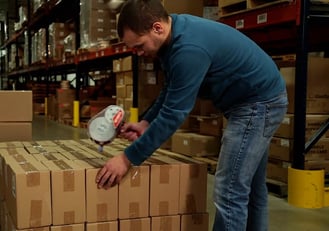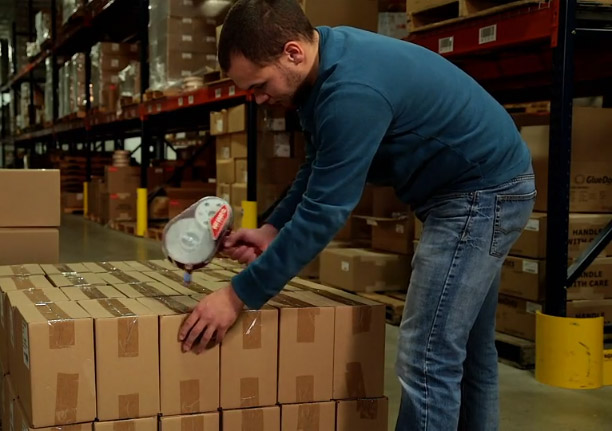 In 1997, we came up with an original alternative to messy liquid glues and hot glue guns: a double-sided, pressure-sensitive adhesive that can be used for everything from crafts to household repairs to food packaging and more. We've continued to evolve to meet our customers' needs by providing adhesives in a variety of sizes, shapes, colors, and tack levels as well as several application methods for high-volume use.
Over the last 20+ years, Glue Dots have been successfully used for many purposes, including:
Securing products in a package prior to shrink wrapping
Securing informational sheets to pharmaceutical and nutraceutical products
Holding gift basket items in place to ensure a beautiful presentation
Affixing samples, business cards, promotional items, and more to the outside of packages
Holding items in place so they can be fastened with nails, screws, ties, or other adhesives
Securing envelopes and packages
Benefits and Applications for Glue Dots® Brand Adhesives
Glue Dots became an industry leader for the following reasons:
Creates an instant adhesive bond
No drying or curing time required
No residue
No odors
Clean alternative to liquid glues
No heat required for application; no risk of burns
Always the right amount—no excess glue to clean up
A variety of patterns, sizes, profiles, and adhesive formulas to fit your needs
Customers have different requirements when it comes to adhesives: they may want a permanent or a temporary bond, and may be trying to hold pieces together that are small and light or big and heavy. No matter the need, Glue Dots seeks to be an optimal solution.
We also build adhesive formulas approved for use with food and beverage products. We have tack levels ranging from low to super-high and adhesives of different sizes and shapes. This versatility allows you to use Glue Dots for various applications including:
Sealing food and beverage containers
Packaging and product assembly
Printing and mailing
Medical, pharmaceutical and nutraceutical packaging
Mounting artwork in mats and frames
Gift baskets
Joining papers, liners, and more
Securing items to floors, desks, and shelves
Gift wrapping
Choosing the correct Glue Dots for your application depends upon a variety of factors. When making your selection, ask yourself these questions:
Do I need a removable or permanent bond?
Do I need an adhesive that can safely come in contact with food or cosmetic items?
How large or heavy are the items I need to secure?
Is this for commercial use, and do I need a high volume of Glue Dots and an easy way to automatically apply them?
If I'm applying multiple Glue Dots, how far apart do they need to be?
These questions can help you determine what type of Glue Dots adhesive you need. We also offer custom adhesive solutions if your project is even farther outside the box!